Even though the daughter hasn't gotten much better, she's eating well... and she helped me with the bread. Then I got an odd email about a pressure canner. I've been wanting one... BADLY! I was planning on a less expensive one before my budget... well, its next to nothing most days.
But the email was in response to my ad on craigslist asking for a used pressure canner in good shape. It been up a few times over and over again with no response. I have not been able to find one. The ad I put up included I would LOVE an All American Canner. You know, the top of the line, laugh in my face brand I could never afford. A 25 quart goes for $250 and up online. Used ones can but $225 and up. So I get this email and someone has one, a 25 quart All-American for $160!!! Its in like new condition!!!
So, yes, I asked hubby (begged via text, I look less desperate that way) and he said YES! Our anniversary is next week, and he's been looking for one for me anyways... he was thrilled!
Now I just finished printing up the manual, and off to read the safety stuff and then a test run to make sure it seals properly and I can get the lbs on the gauge to hold as steady as I can get it.
Even better... I did manage to talk it down to $140! :)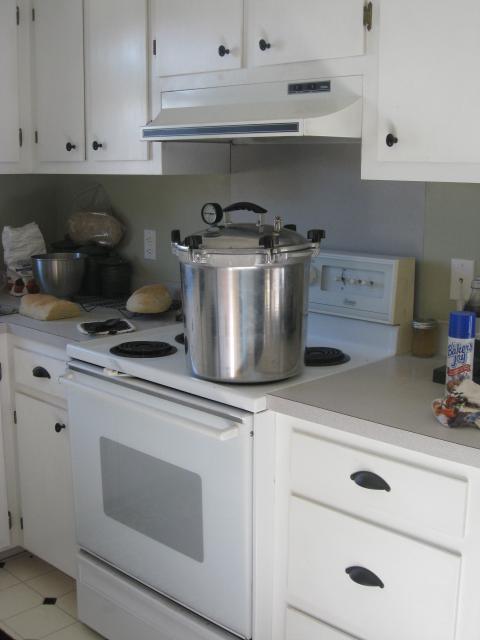 Its a MONSTER!!!!!

Did I mention I got a job?! HOORAY! I got a part-time job I've been trying for, and I'm very excited. Its a wonderful company.