...because some things no longer fit. In the landscape anyways. Hubby is removing a Bradford Pear tree that was rotting, infected with termites and pretty much came to the end of its life span. You have to give these trees lots of attention and pruning to have them survive. Unmaintained you are lucky if they live 15 years! Please realize this before you plant these fast growers. They can NOT maintain their own weight of limbs on their own.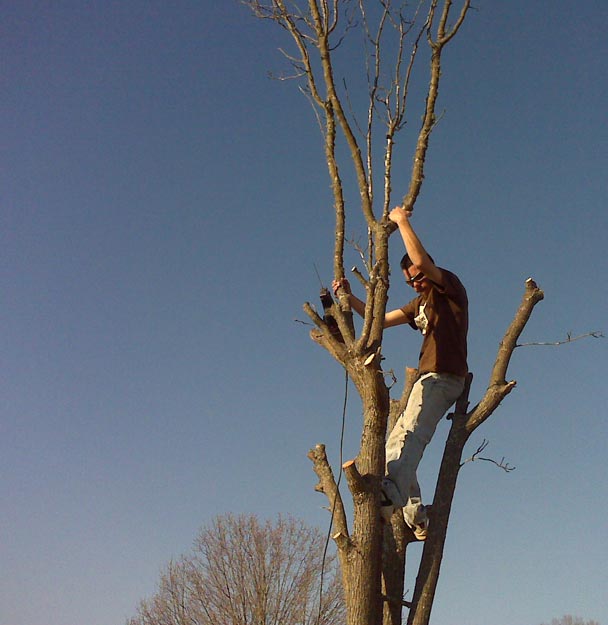 Some things are going in the garden though, like using old tile for stepping stones where I will be planting tomatoes, peppers and beans this summer. Right now I have planted several fennel seeds, spinach and bokchoy for the time being. I think its a lovely new planting bed, and one of the few NON-raised beds I have.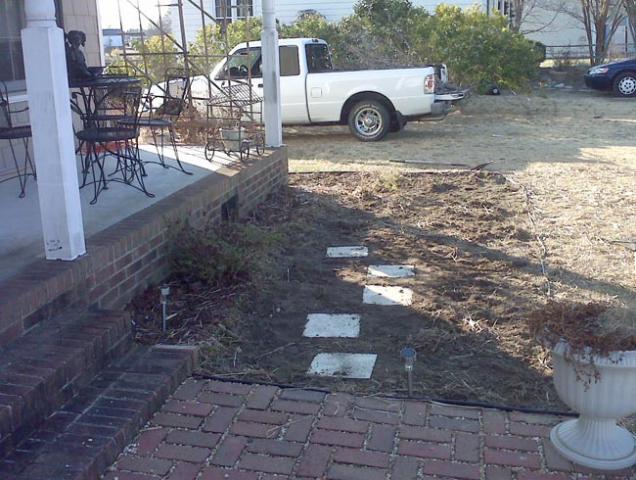 So I hope you are all luck enough to have this fabulous weather we've been having, and that you have been out in your gardens too.